Used Car Buying Checklist
So you're buying a used car.
What exactly should you be worried about?
How do you know what hidden parts and papers to check for?
Don't panic – We've got you covered. 
Download our free comprehensive used-car buyer's checklist to avoid making a purchase you'll regret.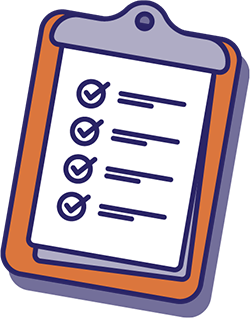 Get a pre-purchase inspection done by a mechanic.
This might already have been completed by the dealership, or if you're going through a private seller, arrange for an independent inspection to be conducted.

Check for a service contract if you are buying from a dealership.
A service contract is essentially a promise to pay for certain repairs or service that might need done on the vehicle in the future.

Get access to the vehicle's history report(s).
This document will provide you with information about the vehicle's previous ownership and any accidents it might have been in.
 
GOOD CREDIT – NO CREDIT – BAD CREDIT CAR LOANS
This is our second vehicle with Mac James. The staff has always been helpful! I recommend Mac James to anyone I know that needs a vehicle!
The experience was great the test drive was great and this is my 4th vehicle with Mac James and I love the Sales Team and the Finance Company!