5 Reasons to Make a Dodge Ram 1500 Your Next Truck
---
---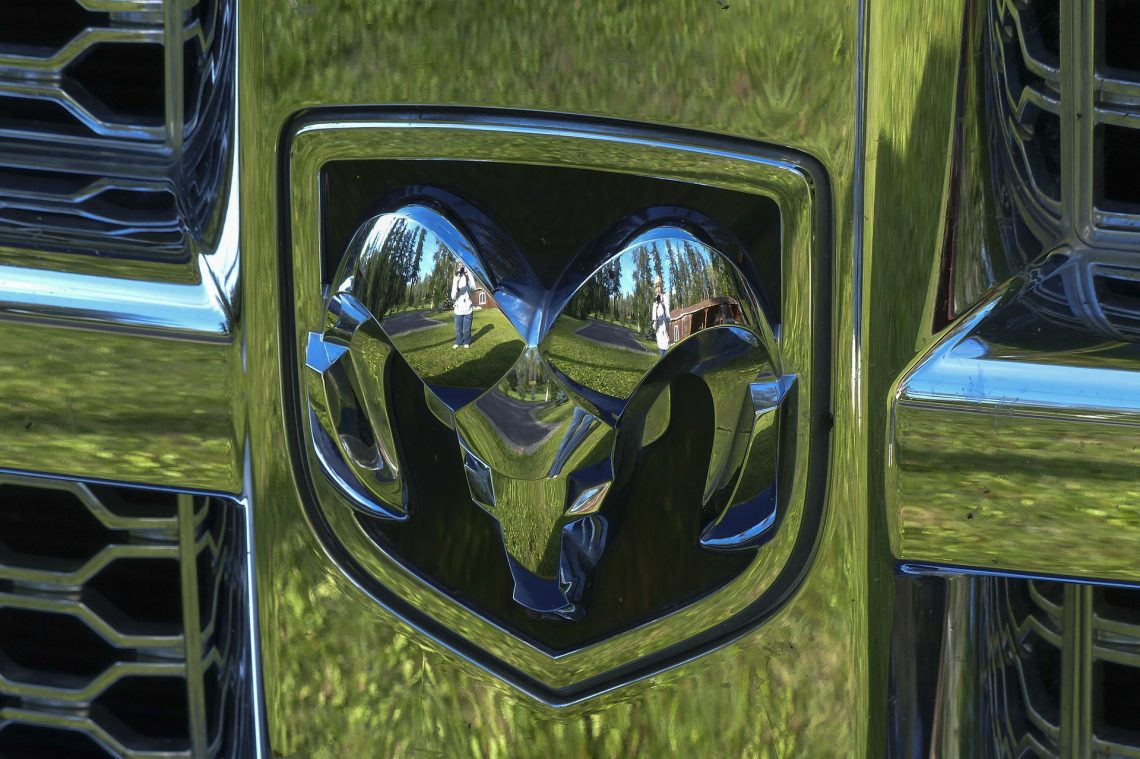 Buying a new to you vehicle is a tedious process for anyone, particularly when it comes to navigating commission hungry sales reps and finding the right vehicle to purchase, at a good price. Whether you are in St. Albert, Edmonton or Red Deer, if you are unsure what that vehicle should be, make it a Dodge Ram 1500.
If you're ready to buy, you can apply online now and get pre-approved in two hours!
There are many varieties on our lots, and trust us, the Dodge Ram is going to be perfectly suited to both your commuting and personal needs. You are getting the dependability of the Dodge name, with the light-duty nature of a half-ton pickup, and the comfort of a sleek sedan. As if that wasn't reason enough, here are 5 more reasons you should make a Dodge Ram 1500 your next truck:
Perfect for icy Edmonton roads
Living in Alberta certainly has its perks, but the winters can be a pain, at least when it comes to getting around the city and getting to work on time, safely. Don't let the current month or your calendar fool you – Alberta's weather is unpredictable and spring never comes when it should. This is where owning a Dodge Ram 1500 comes in handy. With a four-wheel drive train and traction control, you will have no problem navigating the slush and ice and the inevitable pot-holes that are sure to remind you of how much you love living here. No more fishtailing and sliding around. Also, for when you want to have a little fun, whether it's a sled trip to the mountains or a quad excursion in the bush, the Dodge Ram 1500 will get you there, no sweat.
Affordable and efficient
You want the best value there is for your hard earned money. Our Dodge Ram 1500s are priced competitively and fairly for used car dealerships in Edmonton. Consider one vehicle we have, a 2012 Dodge Ram 1500 ST, located at our Edmonton South location. For just $23,799, this beautiful truck could be yours. A similar truck at other used car dealerships would cost you over $25,000. If you are looking for something a little newer, the 2014 Dodge Ram 1500 Quad Cab located at our Red Deer location may be the perfect truck to own, priced at $25,599. In addition to its affordability, the Dodge Ram 1500 is also fuel efficient. The Ram EcoDiesel V6 engine gets 35 mpg (miles per gallon), or 100 kilometers for 8 litres. This is much better than the 30 mpg of the Ford 150 or 28 mpg of the Chevrolet Silverado.
Comfortable and practical
In addition to being safe and affordable, the Ram 1500 is comfortable. All of the Dodge Ram 1500s in our lots are quad cabs, able to sit five people with room to spare. There's even room for your mother-in-law to squeeze in, if that need somehow ever arrives. Features such as heated mirrors, tilt steering or power steering and mirrors are a couple of the many features that are included in the Dodge Ram 1500s at our Edmonton and Red Deer car dealerships. Additionally, back to the idea of having some fun, (whatever that fun might be), the boxes on the Ram 1500 are up to the task to haul whatever you may need to bring with you.
Canada's longest lasting light-duty truck
Dodge Ram 1500s are known for their excellent durability. They outlast the competitors' half-ton pickup trucks due to their solid build and their excellent, reliable engines. Of Dodge trucks sold in the last 28 years, 81% are still on the road today. Dodge Ram 1500s can come with three different engines, but all but one of our collection of 1500s comes with the 5.7L HEMI V8. Known as Canada's bestselling V8, this engine provides the truck with 395 horsepower. It is also a big reason why the Dodge Ram 1500 is Canada's reigning Canadian Truck King Challenge winner.
Dependable towing capacity
Lastly, they have a remarkable towing capacity. No matter what trouble you find yourself in or if you just want to be a good Samaritan and help out a stranded neighbour, you will have the right truck for the job. The Ram's V8 has a towing capacity of 10,640 lbs, compared to the 9,000 lbs of an average Ford f150 XL. No job is too big for this truck, like towing your buddy's sorry hatchback out of a small drift of snow. You deserve a truck that can do it all, and the Dodge Ram 1500 is that vehicle.
Call us or visit any of our dealership locations to get approved today. The faster you do, the sooner you can find yourself test driving a beautiful and reliable Dodge Ram 1500. Don't hesitate or worry about your credit; make the decision to buy with Mac James Motors today.
---
---